Helping paws
The non-profit company Pomocné tlapky has been breeding, pre-educating and training assistance dogs since its foundation in February 2001. We pass trained dogs free of charge for long-term use to the disabled, especially those who are completely or partially confined to a wheelchair, but also to blind people, patients with seizure disorders and people with combined diseases.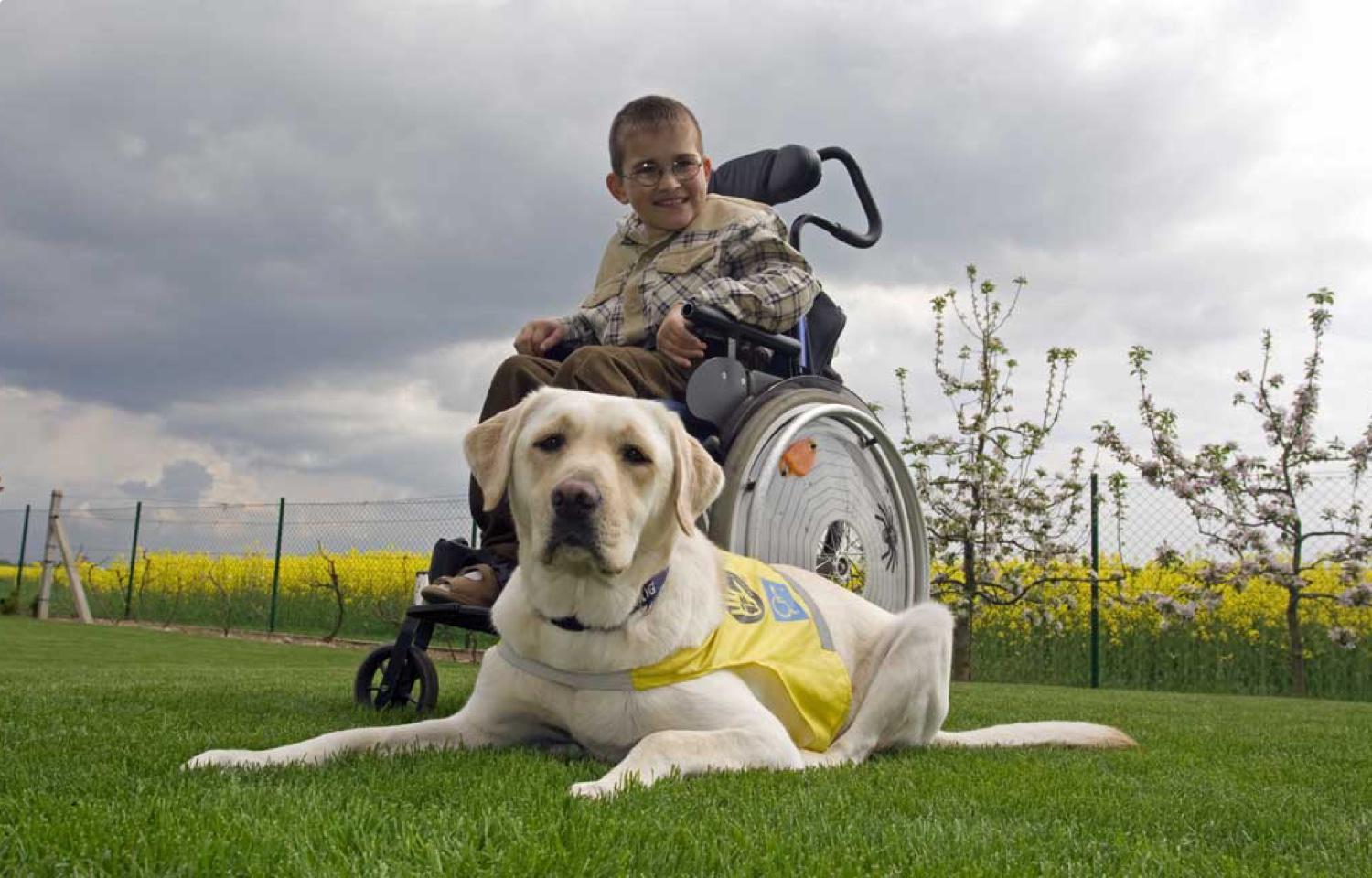 Furthermore, Auxiliary Paws are dedicated to the training of guide dogs for the blind.
Auxiliary paws have also been dedicated to canis therapy since its foundation. Information about these activities can be found on a separate website www.canisterapie.cz.
The third area of ​​the company's activities focuses on education in the issue of coexistence of healthy and disabled people and the use of assistance dogs in the integration of the disabled into society.
The company Pomocné tlapky, with national and regional operations, has trained and handed over almost ninety assistance dogs and two canis therapy dogs during its existence, and has organized a large number of discussions for children and young people and demonstrations at schools and events for the disabled.
Company founders
The founders of the company in 2001 were Jiří Tomášů, Hana Pirnerová and Michaela Freeman.
Educational program for children and youth
Show more
Important announcements
Show more